You've found it!
Just like on Sunday morning, the Connect Table is where you get all your information about announcements from the front and any upcoming events at The Road. You'll also find our church calendar, which contains service times and special events.
Prayer Calendar
This is our monthly prayer calendar. Please download and print it out so that you can join your brothers and sisters in Christ in prayer this month.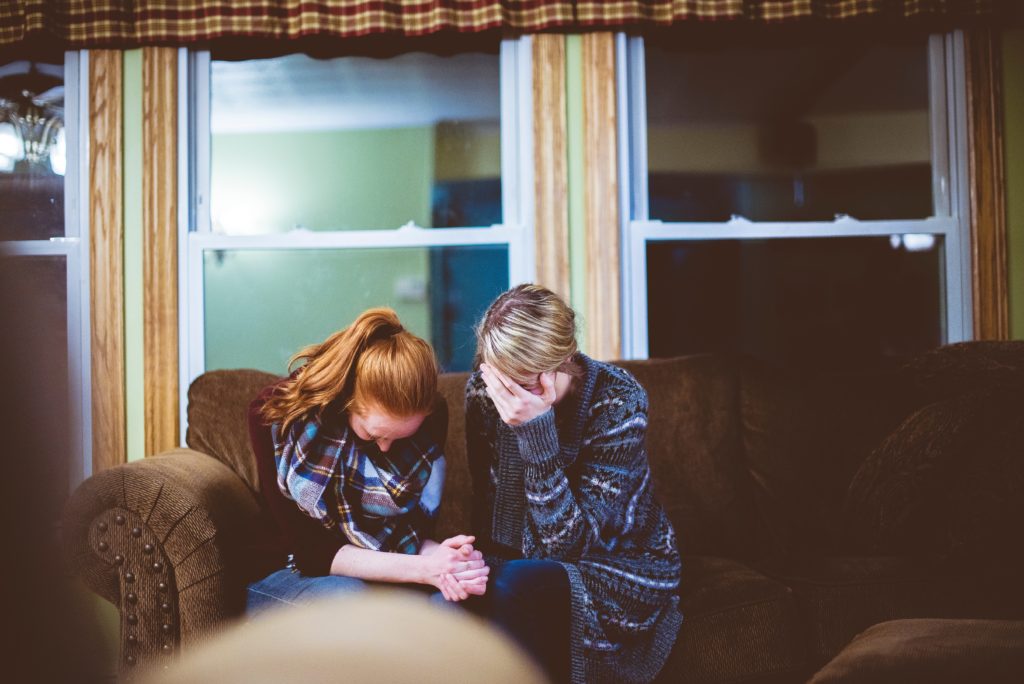 Women of The Road!
The Women of The Road gatherings are in full swing. This year, the women are studying the book of Jeremiah. The book they will be using is part of the Knowing the Bible series published by Crossway. The volume on Jeremiah is by Matthew Harmon.
The next date is Saturday, October 9th and the ladies will meet at the Cotillion from 9:00 a.m. to 11:00 a.m.
Right Now Media
Don't forget to make use of our Right Now Media resources. Right Now Media is like a Netflix for Bible study.
To sign up, use the QR code below.
or text RIGHTNOW THEROAD to 41411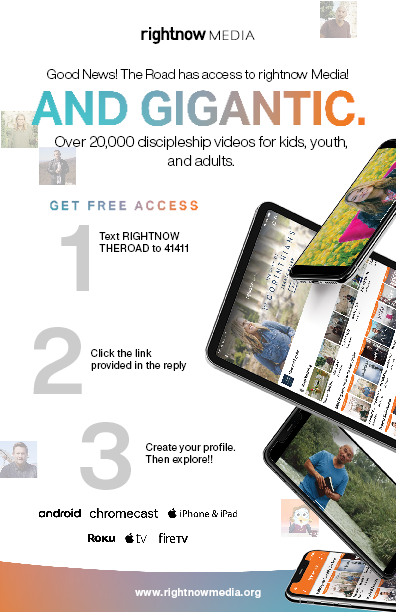 Read Scripture is the app Pastor Charles has recommended to The Road. It allows you to spend quality time reading the Bible daily while learning how to read it with contextual videos from The Bible Project. It also tracks your progress of the entire bible and shows you where you've been and where you are going. They have optional reminders on your phone that will ping you to help keep you on track. Click on the link below or the image to the left to go to their website and find more information about downloading Read Scripture. http://readscripture.org/#header
Here is the link for all members and regular attenders who would like to have access to The Road's Simple Church app.